Prof. Stephan Bormann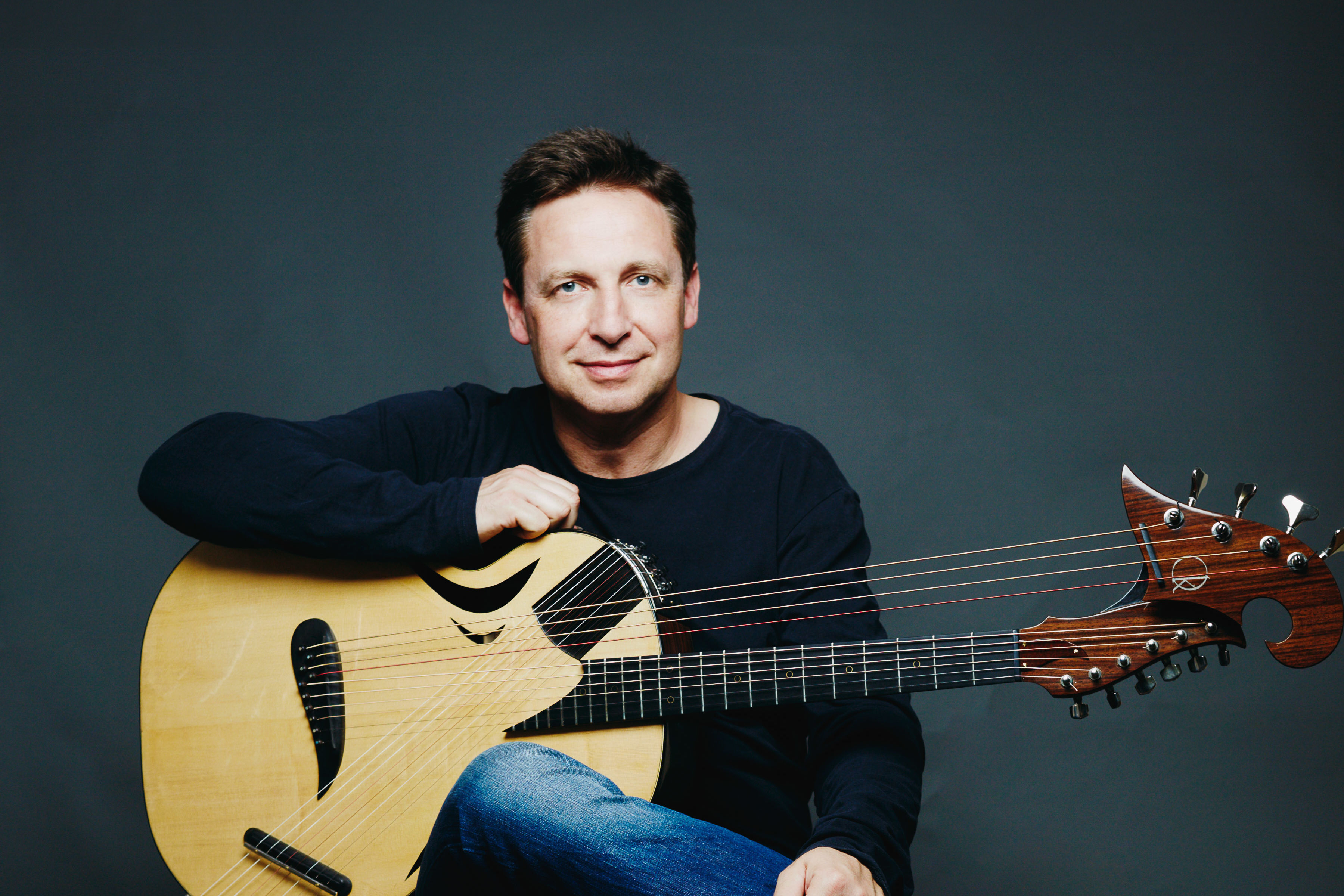 Phone:

Mobile:

+49 177 7318083
Stephan Bormann zählt zu den viels(a)itigsten deutschen Gitarristen. Mit seinen Projekten, dem CRISTIN CLAAS TRIO, HANDS ON STRINGS, dem 10STRING ORCHESTRA, JULE MALISCHKE oder als SOLIST bestreitet er ca. 100 Konzerte im Jahr. Als Gitarrist des Cristin Claas Trios ist er SONY Recording Artist und tourt durch verschiedene Länder Europas. Er ist nicht nur erfolgreicher Musiker sondern auch Komponist mit Veröffentlichungen im AMA-Verlag und bei SCHOTT MUSIC. 2013 erschien dort sein SOLO GUITAR BOOK, das verschiedene Ansätze zum Arrangieren für Solo-Gitarre vorstellt, 2021 unternimmt er mit dem Duette-Band SOUNDS OF THE WORLD eine kompositorische Weltreise.
Als Sideman hat er mit diversen Künstlern gearbeitet und war im Konzert mit Nils Landgren, den Klazz Brothers, der Leipzig Big Band, Günther Fischer u.v.a. zu erleben.
Von 1989 – 2006 arbeitete er als Gitarrendozent an der Universität Magdeburg, von 1998-1999 an der Musikhochschule Leipzig. Er unterrichtet seit 1995 an der Hochschule für Musik in Dresden und ist dort Professor für Gitarre Jazz/Rock/Pop. Workshops führten ihn in zahlreiche Städte Deutschlands sowie nach Italien; Österreich, Tschechien, Schweiz, Frankreich und in die USA.