Teacher Training in Music
Everyone knows the type because everyone was once a pupil: the school musician. Half musician, half teacher but not completely one or the other? Nevertheless, a profession in which one deals a lot with people and with music. Musical skills and extensive knowledge in all areas of music play as much of a role here as the joy of working with children and youths. The teacher training programme as an artistic-academic study programme belongs to the most diverse study programmes at the College of Music.
---
Training
Broadly Diversified, Practically Oriented, Individually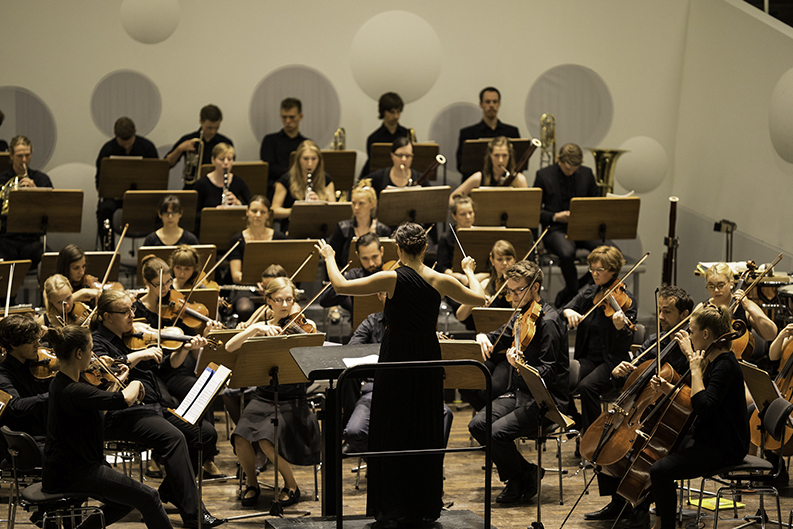 Teaching: Theory and Practice
In addition to the individual artistic focus, there is a wide range of musical and practical lessons, including piano, vocals, ensemble direction and practical piano playing in schools. There are also extensive studies in the theoretical-reflective subjects of music theory, musicology and music didactics.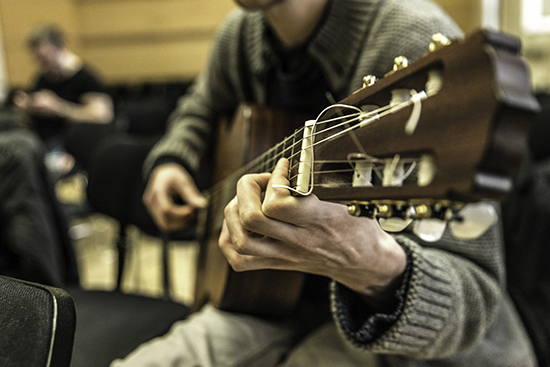 Individual Artistic Focus
The programme offers a variety of different profiles. There are more than twenty instruments to choose from.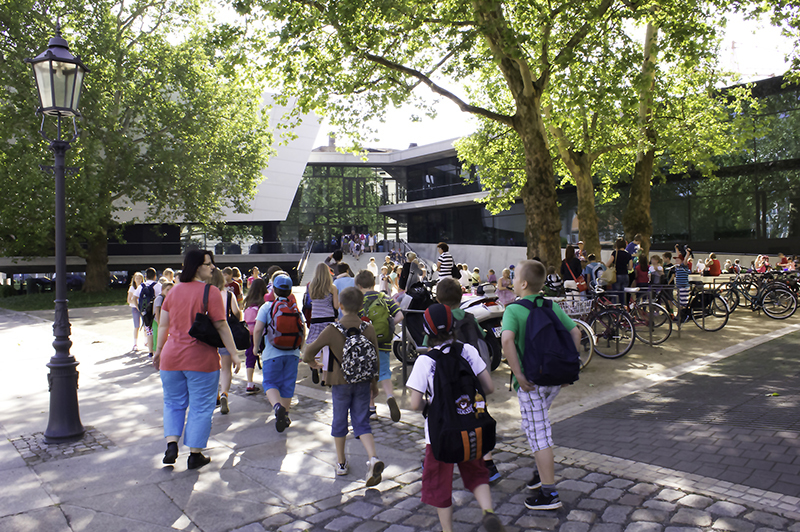 School Practical Exercises
School practical exercises are offered from the beginning of the second year of study, which establish practical contact with school reality and are gradually intensified during the course of study.
---
Probevorspiel für Studienbewerber für die Aufnahmeprüfung zum Lehramtsstudium
Wann:
Mittwoch, 29.01.20, 15:00 bis 19:00
Mittwoch, 05.02.20, 15:00 bis 19:00
Donnerstag, 06.02.20, 15:00 bis 19:00
Wo: Hochschule für Musik, Wettiner Platz 13, 01067 Desden (Raum wird nach Anmeldung bekannt gegeben)
Wie: Eine Jury hört sich das Programm aus Stücken für den künstlerischen Schwerpunkt, das Nebenfach Klavier, das schulpraktische Klavierspiel sowie Gesang an Auswahl aus den Stücken nach Aufnahmeprüfungsrichtlinien.
Wozu: Beratung zur gewählten Literatur und dem Leistungsstand im Schwerpunkt und den Nebenfächern
Anmeldung: bis zum 17.01.20 per E-Mail an: stopspam_c6ee31b1c4c4104aa3b2beb297980f3d senden, Betreff: Anmeldung für Probe-Vorspiel
Wir brauchen zur Bearbeitung der Anfrage Informationen zu Name und Vorname, künstlerischem Schwerpunkt, Klassenstufe oder Stand der Ausbildung. Ein Wunschtag kann benannt werden. Ob dieser erfüllt werden kann, hängt von der Anzahl der eingehenden Anfragen ab. Einen Rechtsanspruch auf dieses Probe-Vorspiel gibt es leider nicht.
Wir freuen uns auf Euer/Ihr Kommen!
Fachrichtung Lehramt
Hochschule für Musik Carl Maria von Weber Dresden
---
Further Information on the Study Programme
Admission Requirements, Course of Studies, Courses
---
Studiendekanin Lehramt Musik
Sprechzeiten im Sommersemester:
Bis zum 04.05.2020 nur per Email.
Auf Wunsch rufe ich Sie zurück, wenn Sie Ihre Nummer mitteilen.
Anträge bitte vorzugsweise als Word-Dateien zusenden.
Stellvertretender Studiendekan Lehramt Musik
Sprechzeit:
Zur Zeit nicht regelmäßg, Terminabsprache bitte per Mail
Raum G 1.14
Annegret Werner
Studienorganisation Lehramt
Raum G 2.08
Sprechzeiten:
Montag/Mittwoch 10:00-12:00 & 13:00-14:00
Dienstag/Donnerstag/Freitag 9:00-12:00
Und nach Vereinbarung
Contacts for all professors, lecturers and staff can be found here
---
Teacher Training in Music
News