Teacher Training in Music
Everyone knows the type because everyone was once a pupil: the school musician. Half musician, half teacher but not completely one or the other? Nevertheless, a profession in which one deals a lot with people and with music. Musical skills and extensive knowledge in all areas of music play as much of a role here as the joy of working with children and youths. The teacher training programme as an artistic-academic study programme belongs to the most diverse study programmes at the College of Music.
---
Training
Broadly Diversified, Practically Oriented, Individually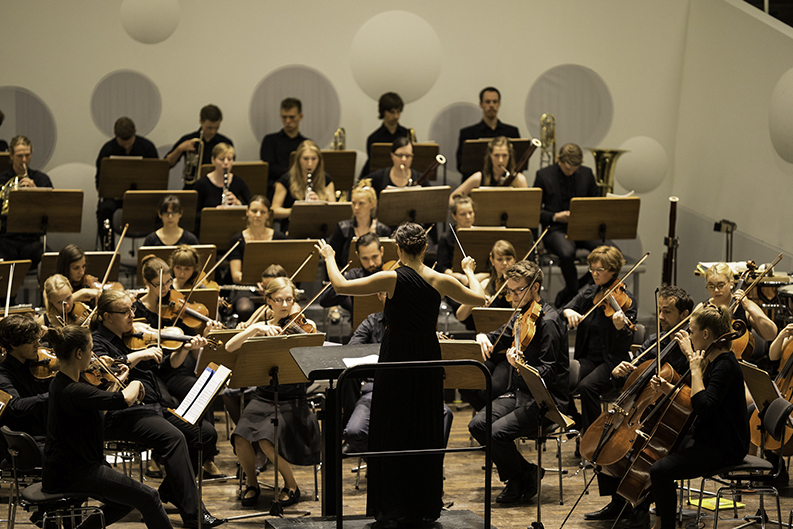 Teaching: Theory and Practice
In addition to the individual artistic focus, there is a wide range of musical and practical lessons, including piano, vocals, ensemble direction and practical piano playing in schools. There are also extensive studies in the theoretical-reflective subjects of music theory, musicology and music didactics.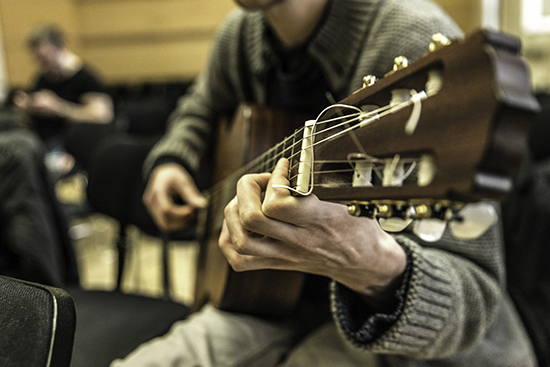 Individual Artistic Focus
The programme offers a variety of different profiles. There are more than twenty instruments to choose from.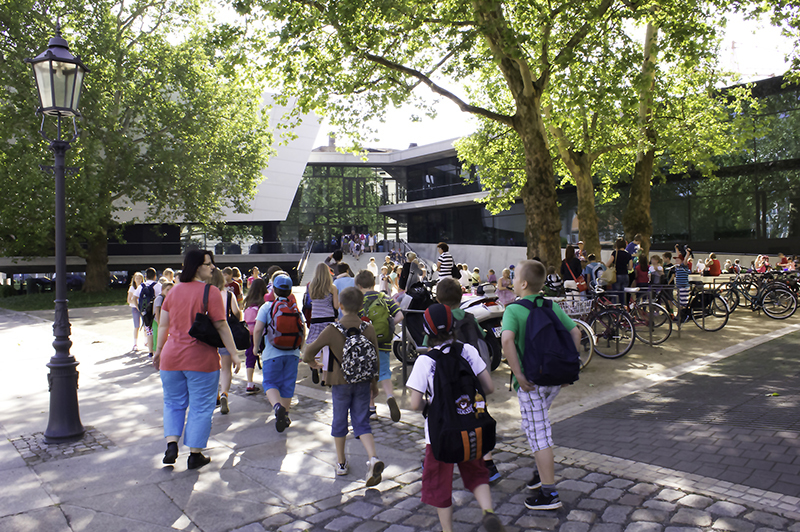 School Practical Exercises
School practical exercises are offered from the beginning of the second year of study, which establish practical contact with school reality and are gradually intensified during the course of study.
---
---
Further Information on the Study Programme
Admission Requirements, Course of Studies, Courses
---
Studiendekanin Lehramt Musik
Sprechzeiten in der Unterrichts- und Vorlesungszeit:
montags 13:30-14:30 Uhr; Raum G 1.14
sowie nach Vereinbarung per Email
Sprechzeit in der vorlesungsfreien Zeit nur nach Vereinbarung per Mail.
Stellvertretender Studiendekan Lehramt Musik
Sprechzeit:
Mittwoch, 09:30-10:15
Raum G 1.14
Annegret Werner
Studienorganisation Lehramt
Raum G 2.08
Sprechzeiten:
Montag 9:00-12:00 Uhr
Dienstag 9:00-12:00 Uhr & 12:45-13:30 Uhr
Mittwoch 9:00-12:00 Uhr
Donnerstag 9:00-12:00 Uhr & 12:45-13:30 Uhr
Freitag 9:00-12:00 Uhr
Und nach Vereinbarung
Contacts for all professors, lecturers and staff can be found here
---
Teacher Training in Music
News