The Dresden College of Music views itself as a place for the cultivation of the music culture in which art, science and instruction in theory and practice are interconnected. There is a lively exchange between tradition and renovation, continuity and experiment. Freedom to experiment, new working methods and artistic research are components of everyday life at the College.
For technical reasons, it is currently not possible for us to send emails to private email addresses (e.g. stopspam_e833efbb829aa66ce79c700ea982e2d2).
We therefore ask all those who have not yet activated their university mailbox (stopspam_6049df7c3a731a0685f629639cf4a5c2) to do so as soon as possible. In particular, we are also addressing our first semester students.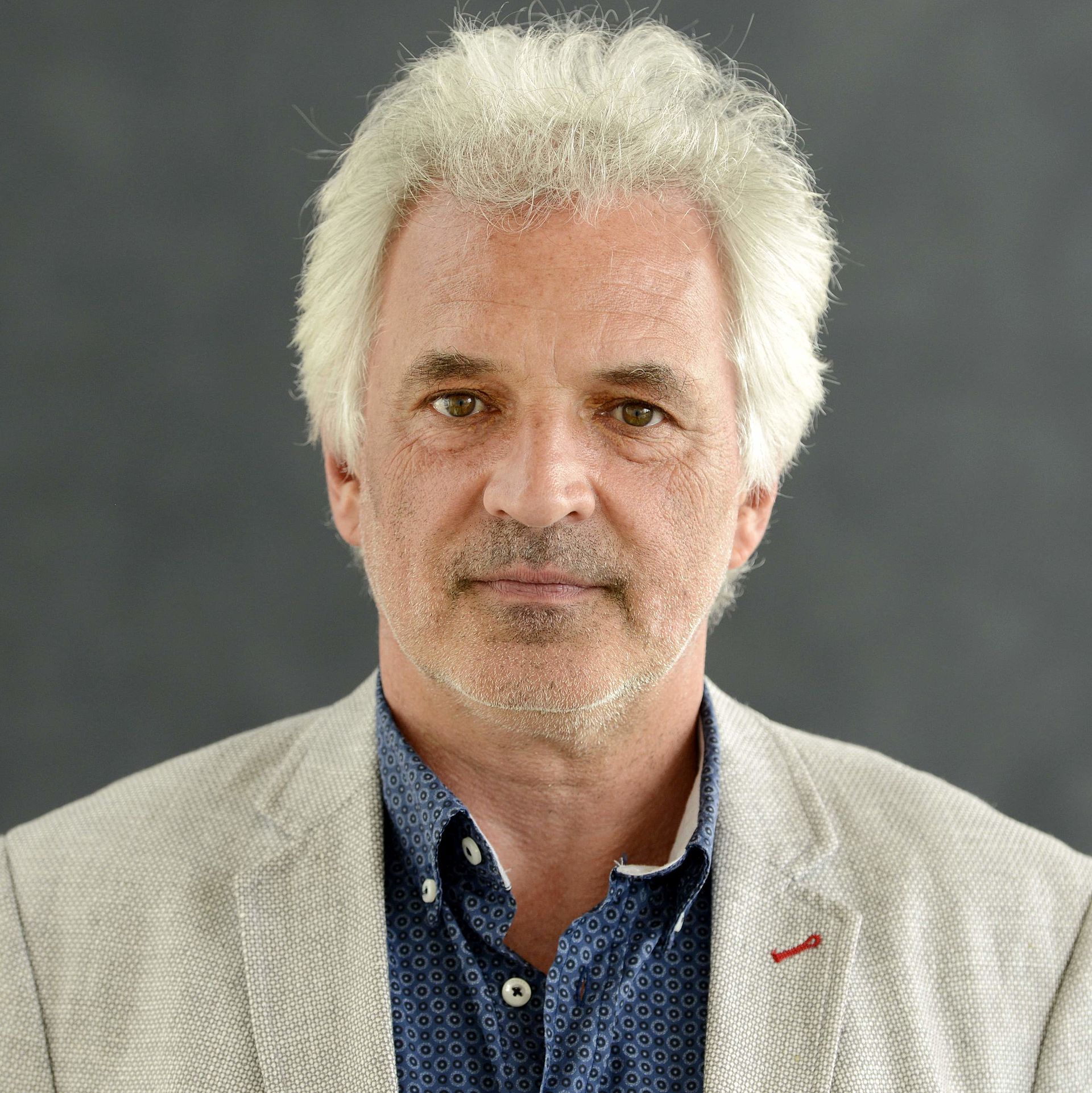 Statement des Rektors zum Ukrainekrieg
Mit Entsetzen und Fassungslosigkeit nehmen wir zur Kenntnis, was derzeit in der Ukraine geschieht.
Es tobt ein Krieg mitten in Europa! Die Mehrheit der Menschen hielt den Katalog der humanistischen Grundwerte unserer europäischen Gesellschaft und ihrer Nachbarn für unumstößlich und stabil. Aber derzeit sehen wir, wie die Rechte auf Frieden, Freiheit und Unversehrtheit des Körpers und der Seele mit Füßen getreten werden.
Wir verurteilen Putins Angriff auf die Ukraine auf das Schärfste und bekunden unsere Solidarität mit der ukrainischen Bevölkerung.
Wissend, dass beide Völker diesen Krieg eigentlich nicht führen wollen, wird unsere Hochschule der Krise zwischen Russland und der Ukraine zum Trotz weiter eine künstlerische Heimat für Studierende und Lehrende aus der Ukraine und aus Russland sowie der ganzen Welt sein.
Unsere Hochschule arbeitet mit der Musik als Möglichkeit zur Völkerverständigung und sie wird während des Konfliktes bereits helfen, den Weg zu bereiten für die Zeit danach und wir alle hoffen, dass diese Zeit ganz bald anbrechen möge.
Rektor KS Axel Köhler
Das Wintersemester 2022/23 – von September 2022 bis Februar 2023 – steht an der Hochschule für Musik Dresden im Zeichen des Komponisten Heinrich Schütz, dessen 350. Todestag am 6. November begangen wird. Die Hochschule wird Schütz und sein Werk aus verschiedenen Blickwinkeln betrachten. Als Schirmherr konnte der ehemalige Bundesminister Dr. Thomas de Maizière gewonnen werden. In einer Vielzahl von Veranstaltungen unterschiedlicher Formate werden Lehrende, Studierende und Alumni Schütz und sein Werk aus verschiedenen Blickwinkeln betrachten. Im Rahmen dessen finden insgesamt drei Festkonzerte statt:
14.10.22 1. Festkonzert/Dresdner Kammerchor
06.11.22 2. Festkonzert/Hochschulsinfonieorchester
04.02.23 3. Festkonzert/AuditivVokal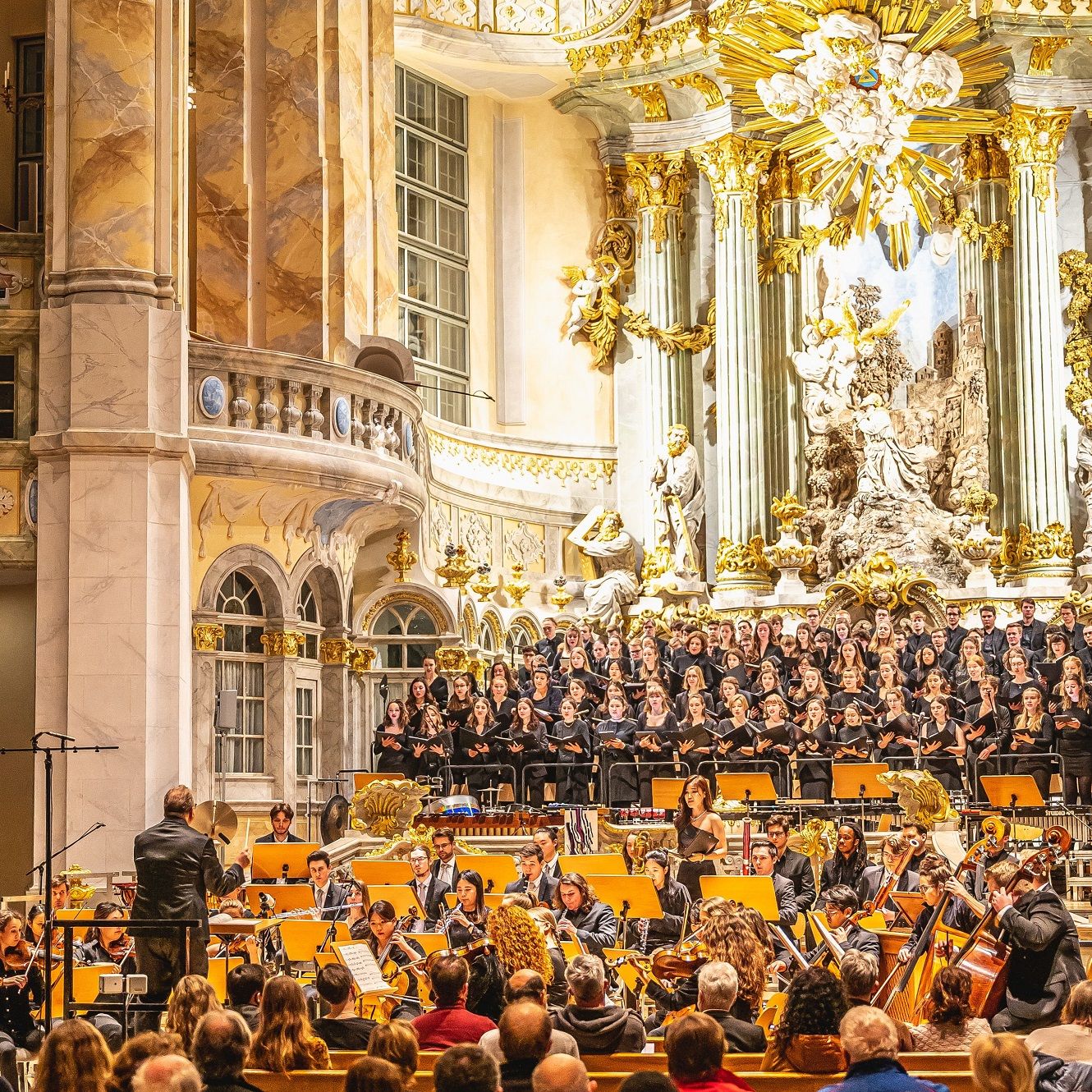 Video jetzt online: Mit Big Band in der Frauenkirche
In Kooperation mit der Stiftung Frauenkirche Dresden führten am 25. und 26. März 2022 über 200 Studierende der Dresdner Musikhochschule Bernsteins "Mass", Ellingtons "Sacred Concert" und Mendelssohns "»Wie der Hirsch schreit« Psalm 42 op. 42" in der Frauenkirche auf. Fakultätsübergreifend standen das hochschuleigene Sinfonieorchester, das hfmdd jazzorchestra, der Hochschulchor, der Jazzchor der HfM, der Chor des Sächsischen Landesgymnasiums für Musik Dresden sowie Solistinnen und Solisten sowohl aus der Klassik als auch aus dem Jazz/Rock/Pop-Bereich unter dem Dirigat von Garrett Keast und Olaf Katzer auf der Bühne.
Dresdner Neueste Nachrichten (Mareille Hanns, 28.03.2022, S. 9): "Das Ergebnis (...) löste wahre Jubelstürme aus. (...) Die Hochschule präsentierte sich in ihrer ganzen Vielfalt (...) - und das nicht nur zahlenmäßig, sondern auch und vor allem in toller Qualität."
Stage practice guaranteed
The student ensemble projects come to an end in concerts, performances and sessions in the modern, multifunctional concert hall of the music college and in renowned venues in Dresden and the region. A great opportunity to gain musical professional experience as part of regular training and to gain stage experience!
Focus on Professional Career
The focus of the course is the development of an artistic personality with all its creative potential. The basis for this is knowledge of the requirements of the current music business. With events on the topic of "career entry", the students are empowered to confidently shape their career path. You can prepare for the realities of your professional career!
---