The future of excellent education and high artistic quality are in many hands. Partnerships contribute to the realization and financial security of many projects that benefit the students and strengthen the artistic profile and reputation of the College of Music Carl Maria von Weber.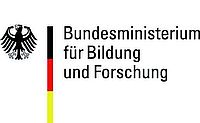 Das Bundesministerium für Bildung und Forschung unterstützt die
Hochschule für Musik Carl Maria von Weber Dresden
im Rahmen des Qualitätspakts Lehre.