The specialisation Jazz/Rock/Pop offers studies in a wide variety of artistic fields. In addition to the artistic work in the respective main subject, the typesetting and ensemble work is the main focus of the practical vocational training. The aim is to develop an artistic personality with all its creative potential that confidently meets the demands of the current music business. Basis for this is the comprehensive technical and musical training and the promotion of creativity and independence.
---
Thomas Zoller
Artistic Direction 2019/20
Thomas Zoller übernimmt im Studienjahr 2018/19 2019/20 die künstlerische Leitung des Bereiches Jazz/Rock/Pop der Hochschule für Musik Dresden.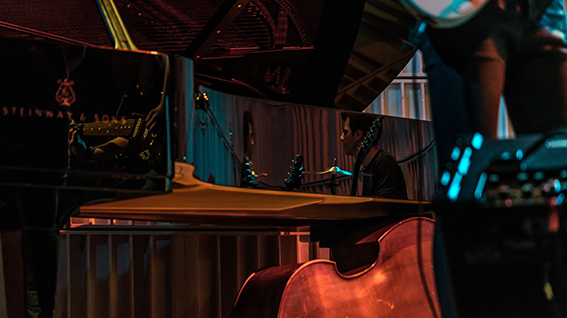 ---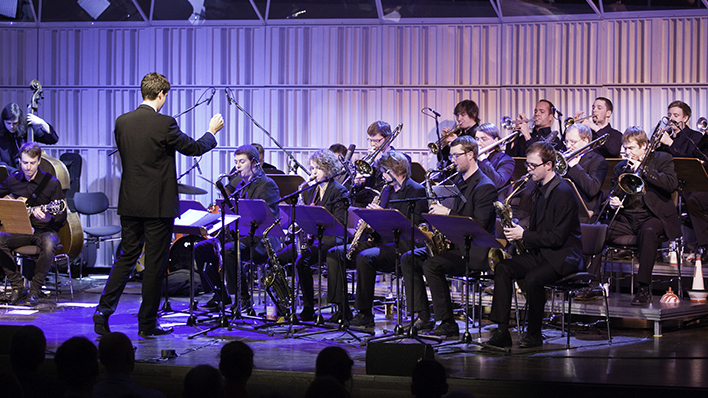 hfmdd jazz orchestra
Teaching of Stage Practice
The hfmdd jazz orchestra is in a certain sense the symphony orchestra of the Jazz/Rock/Pop programme. In addition to conveying enthusiasm for orchestral playing, the primary task is to prepare for the requirements of the profession in musical, stylistic and psychological terms.
hfmdd jazz orchestra
Further Jazz/Rock/Pop Ensembles
---
Subjects
Further Information on the Study Programme
---
Studiendekan Jazz/Rock/Pop
Sprechzeit in der Vorlesungszeit:
Do: 15:00-15:30
Raum W 1.14
Jens Wagner
Stellvertretender Studiendekan Jazz/Rock/Pop Klavier
Methodik, Improvisation, Ensemble
Contacts for all professors, lecturers and staff can be found here
---
Ernst von Siemens Musikstiftung unterstützt Musikstudierende
Die Preisverleihung des digitalen Wettbewerbsfinale erfolgt online